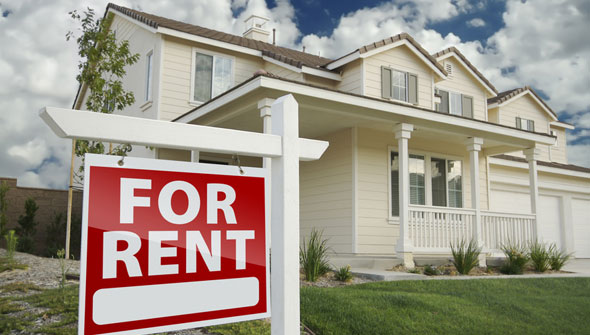 Renting your first luxury apartment can be a daunting task. However, with the right advice, it can be an easy task. Most people live in a luxury apartment because it offers many benefits. Unlike ordinary apartments, luxury apartments provide more space, better security, and higher quality amenities. Besides, living in a luxury apartment can be a status symbol. The following guide will help you understand how to rent your first luxury apartment without any problems:
1. Do Your Research
The first step is to research and find a reputable company specializing in luxury apartment rentals. Don't forget to ask about the company's policies on security deposits, late fees, and pet fees. Make sure to read reviews and ask around for recommendations. However, you might search for an apartment alone if you're conversant with the market.
2. Know Your Budget
Knowing how much you can afford to spend on rent each month is important. Once you know your budget, you can start looking for apartments that fit your price range. Some apartments may include utilities in the rent price, while others may not. Be sure to ask about this before you sign a lease so that you can budget accordingly.
Remember to value the apartment over luxury amenities like a door attendant or rooftop pool. These things can be nice, but they shouldn't be the deciding factor when choosing an apartment. It's more important to find a place where you feel comfortable and safe, close to public transportation and other necessary amenities.
3. Start Your Search Early
The sooner you start looking for an apartment, the better. Luxury apartments can be in high demand, so it's important to begin your search as early as possible. It'll give you the best chance of finding the perfect apartment for you. Hasty decisions can lead to sub-optimal living situations, so give yourself plenty of time to find the right place. If you have school-going children, look for schools in the areas where you want to live. Searching early will help you prepare for their transfer to the new school.
4. Consider Your Needs
What kind of features are you looking for in an apartment? Once you know what you need, you can start your search for the perfect apartment. Prioritize the most important features to you and keep them in mind while you search. Some features to consider may include:
Location
You should choose an apartment in a neighborhood you feel comfortable with and convenient for you. If you commute long, settle for an apartment closer to your workplace. Find out the geographical boundaries of the neighborhood you're interested in and ensure the apartment is within those boundaries.
Weather is another factor to consider. Avoid places with long, cold winters if you're looking for an apartment in a warm climate. Wet areas aren't ideal either, so check to see if the apartment sits in a floodplain.
Amenities
Luxury apartments come with various amenities that can make your life more comfortable. It's not advisable to rent an expensive apartment and end up paying for extra services from third parties, including internet, parking, and laundry.
The beauty is that some luxury apartments have these services included in the monthly rent while others offer them as a bonus. For example, HQ apartments in San Francisco provide an on-site parking garage, 24-hour security, a studio, and a rooftop deck with panoramic views of the city, among other high-end amenities.
Size
Make sure to choose an apartment that's the right size for you. You don't want to feel cramped up in a small space or feel like you're constantly tripping over things in a large area. Ensure the size meets your needs by measuring the rooms and closet space in the apartment. In addition, children need more space to play and run around, so if you have young children, choose an apartment with a bit more square footage. If you have pets, ensure the apartment is pet-friendly and has enough space for your furry friend.
If you're looking for a luxury apartment, consider the above factors to ensure you choose the right. Take your time in the search process, and don't hesitate to ask questions. Once you've found the perfect apartment, follow the rental procedures provided by the management. In no time, you'll be enjoying all the high-end features and amenities your new apartment has to offer.