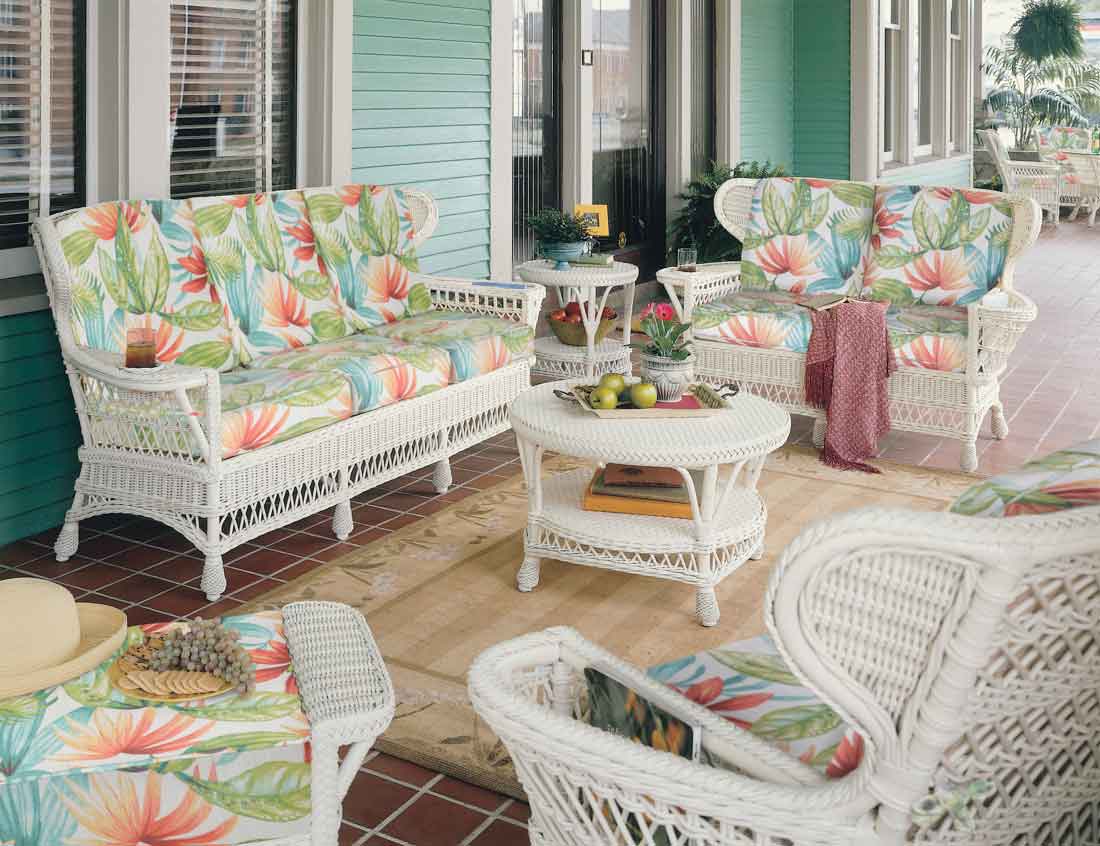 People have been choosing wicker furniture for centuries now as they are durable, lightweight, and are easy to maintain. Wicker furniture finds application in a number of uses like decks, gardens, as well as for indoor purposes. With proper upkeep and maintenance, you can enhance the longevity of your furniture.  Be it wicker wall racks or patio furniture, these tips mentioned below will help you to keep your wicker furniture in good health.
Keep it away from the rays of the sun– Though wicker has the capacity to withstand harsh weather elements, it should be kept away from scorching sunlight as it can enhance its longevity. Over time, the harsh sun rays can dry out the wicker and can also fade. Keeping it indoors can preserve the health of the furniture. Also, too much sogginess and wetness can damage the hardwood and rattan.
Keep it clean– Just like any other furniture, you should clean your wicker furniture with care. Dirt accumulation takes place after every few days which need to be thoroughly cleaned. Use a soft bristle brush to clean the dust. These brushes are very helpful in cleaning the crevices and cracks. You can do it at least once a month to maintain the look and aesthetics of your furniture.
Clean your wickers completely every 6 months– One of the top ways to improve the lifespan of your wicker furniture is to clean it completely after every 6 months. Get rid of the spills and use a vacuum cleaner to suck off the dust completely from the furniture. Use a mild soap solution and warm water to clean the surfaces. For example, if you are cleaning the wicker wall shelves, keep aside all the items. With a mild soapy solution, you can scrub the surface. Remember for a longer lifespan, you have to keep the furniture dry and moisture-free. This is the only time when you can allow some fresh sunlight to try out quickly. This will prevent the formation of mold or mildew.
Use lemon oil– Lemon oil is an effective cleaner to extend the life of your wicker furniture. Lemon oil has cleaning agents that can keep the furniture look shiny and elegant for many years to come. Please ensure that your furniture is completely dry before you apply lemon oil. This aromatic oil also adds a fresh smell to your furniture.
Handle with care– Though wicker furniture items are durable, they should be treated with care and caution. Also, check out the weight limits before you keep anything on it. This is especially true for shelves and walls. Check the total weight capacity before you keep your things. Care for your wicker products with love and respect, and they'll stay with you for years to come.
A little effort goes a long way and this proverb is very much true for wicker products. Follow the above tips, keep them clean, and enjoy them for a longer time.