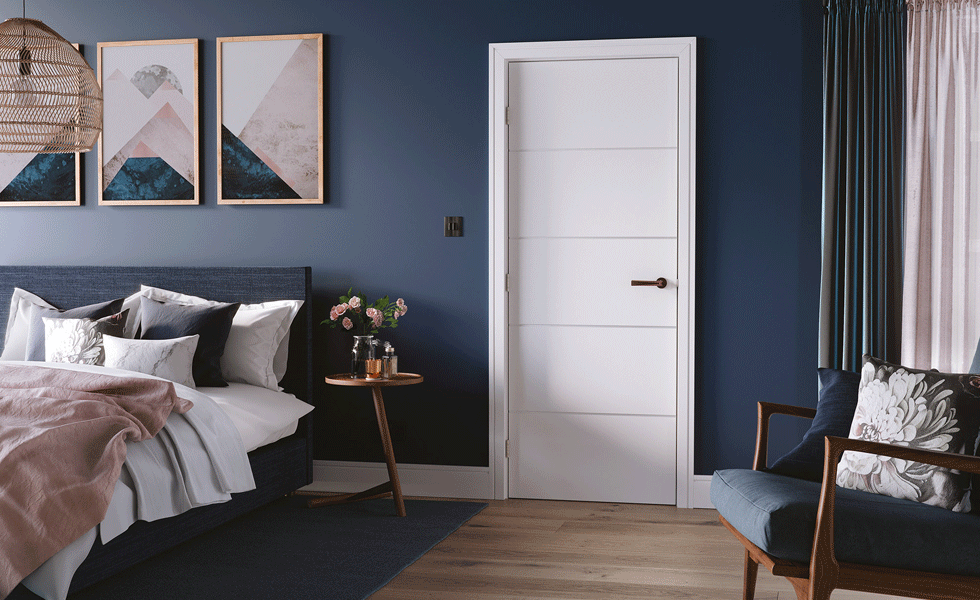 Most interior doors you could choose from at one time were those that featured a hinged opening (fully opaque, wood, plywood or lacquered), with a glass finish or fully glazed. They remain one of the most popular options, although new trends and needs have broadened the choice. 
In this article we will give you the best advice to allow you to choose and purchase the most suitable interior door for your needs and requirements. 
Types of interior doors
In addition to traditional folding doors, there are various models of interior doors on the market that can adapt to your specific needs, let's list them below –
Sliding Doors: Sliding doors have become one of the best alternatives, especially in small homes. Thanks to their opening system, it is possible to save even one and a half square meters compared to opening a conventional door. You can use the wall portions you have saved to install furniture, hang photos, paintings, and so on.
Flush-to-the-wall hinged doors: these internal door models open with the same opening system as traditional doors but are characterized by clean shapes and a more avant-garde design. 
Pivot doors: this is one of the most up-to-date door models, perfect for interiors and house entrances in a contemporary style. They are installed using bolts that are placed at the ends.
5 aspects to consider
Budget: First of all, think about your budget. It is important to ask yourself in this regard how many internal doors you need to replace, in order to buy them all only when you have the economic possibility.
Style: Before choosing the doors you prefer, give a classification to the style of furniture used in your home and narrow the field to the door designs that best match it. Some houses are very faithful to a certain style and therefore it is necessary to pay attention to the choice of fixtures and accessories that complete the picture properly without jarring.
Finish: Interior doors add extra attention to your home's interior design project by virtue of their finish. Choose it carefully.
Safety: This may only be important in certain circumstances, but consider whether you need specific fire precautions in your home for your new doors.
Vendor Reliability: To ensure you are purchasing doors from a reputable dealer, look for an established company and check their customer feedback history.
Full-height doors: yes or no?
Yes. If during the renovation or new construction phase there is the possibility of inserting a full-height door, in expert's opinion it is one of the best solutions. On the other hand, if you already have doors that you don't want to change, inserting the full-height ones is a technical complexity and therefore very economical, so consider whether it's worth it. 
The ideal door for a bright and chic apartment is a door that blends perfectly with the environment. It is certainly a large, high and probably glass door, which makes it possible to pass light and gives a beautiful perspective to the environment.
Check out this link https://sgdoors.net/category/hdb-door/ where you can get a glimpse of modern and affordable interior doors.