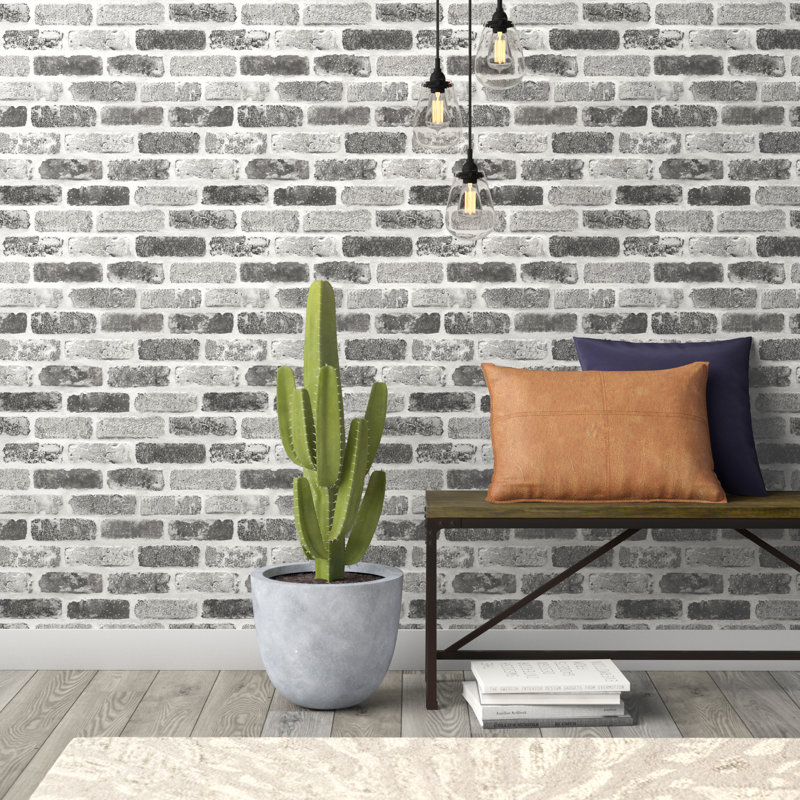 Everyone likes their home to look like a paradise that is comfortable for the people residing therein and seems impressive for the onlookers. The interiors of the place play an integral role in adding an impression and enhancing the overall area's appearance. That includes the right combination of paint, wall decoration as well as home décor. With time, there has been a change in wallpaper trends, which is one of the most opted interior decoration options.
This article highlights the advantages and pros of adding Faux Brick Wallpaper and how they prove to be the best pick for your interior decoration:
It offers a classic look to the interior
One of the most significant advantages of wallpaper is it provides a unique element to the interiors. Besides, it adds an enhanced appearance to the whole place. It is classic and vintage, thereby adding a contemporary feature that is alluring to the eye and pleasurable.
Easy to Fix
Wallpapers are easy to fix and quick. In comparison to wall paints, the fixing of wallpaper doesn't take much time. Besides, it takes only a few hours to complete the entire walls pasted with your choice wallpaper.
Available in a myriad of designs
Who wouldn't like to experiment with different designs? Compared to wall painting, wallpapers present users with a myriad of options to choose from. They can opt for contemporary designs and patterns that are sometimes impossible to create in paintings. That makes it one of the most opted options for homeowners and workplaces to pick the ideal design that perfectly suits the place's vibe.
Quality Matters
From matte designs to elegant patterns and paintings, wallpapers are long-lasting as well as durable. Wallpapers are available in different quality designs for different walls. Besides, even in a single design, you have different varieties. For example, Faux Brick Wallpaper is available in different variants, including small to large bricks in various colors that match the other room elements.
Adds an aesthetic look
These wallpapers add a perfect aesthetic look to workplaces and interiors of rooms. Besides, in the case of workplaces, one can also opt for wallpapers that match the business's vibe. From simple to artistic patterns, many designs would have the perfect touch to your interiors.
Choose the best wallpaper to make your interiors beatific and aesthetic. The best wallpaper and interior can completely change the face of your interiors.