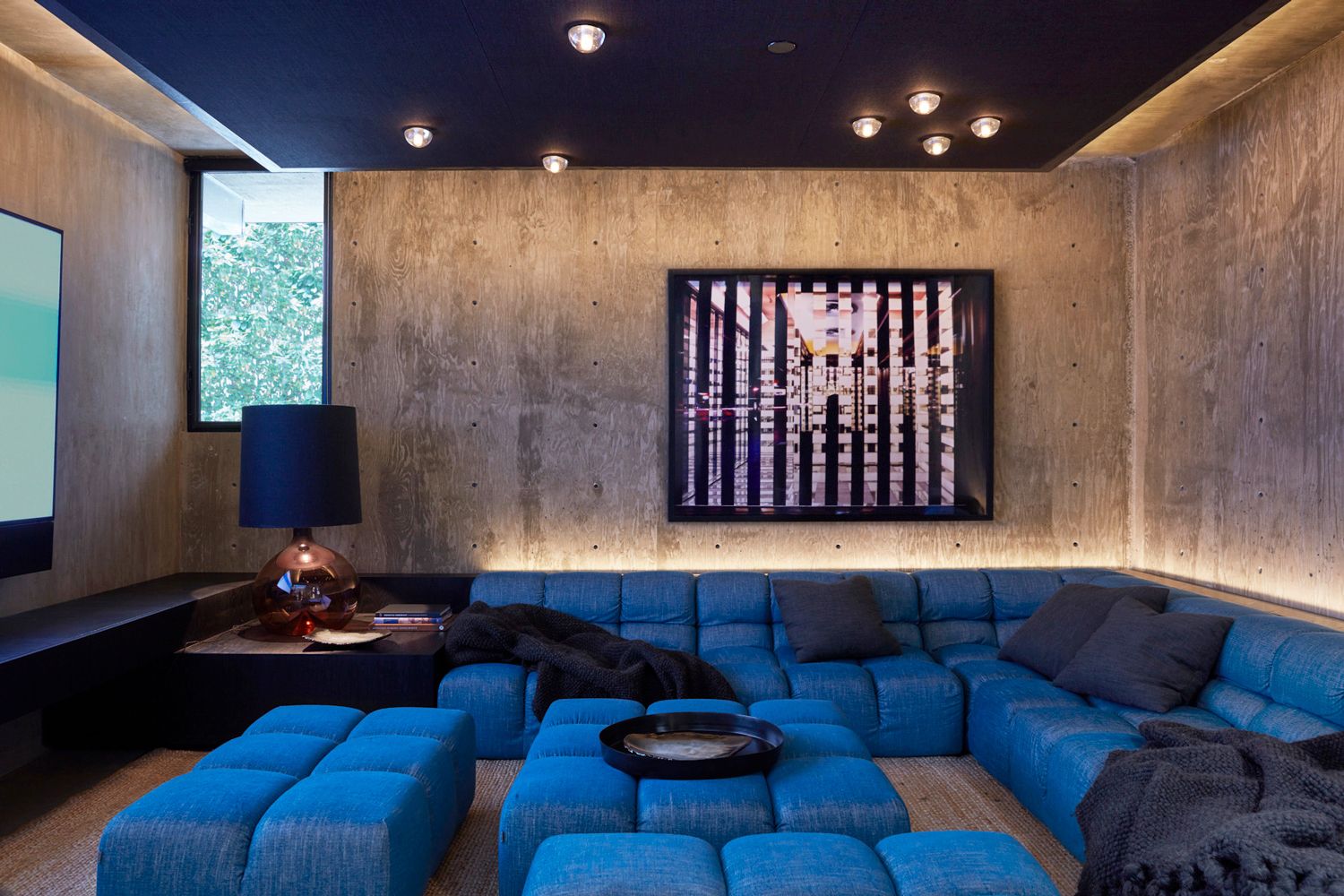 Movie rooms or home theater rooms are a great place for socializing. Whether with guests or just the family, they can provide wholesome and memorable entertainment and leisure time. You might already have a movie room set up in your home. But, the following 5 ideas will enhance your room so much more, letting you get the most out of it!
Install a 5.1 Surround Sound System
There's a world of difference between an ordinary audio system and a surround sound music system. With surround sound systems, there's two kinds. One is a 2 channel setup and the other is a 5 channel setup. With a 5 channel setup, you will hear movies like you see it. For example, if there's a movie where a helicopter bursts onto the screen from below, you will hear the chopper in the back speakers first, before it comes to the front. This gives you an immersive movie watching experience! However, please know that the movie also has to be made in a 5.1 channel sound format if you want to enjoy the surround sound benefits. These days, even TV movies are made in that format. So, it shouldn't be a problem. If you're having trouble with setting up your sound system then get help from The Grid who can professionally install it.

Get some Swivel seats
Sofas are great. Recliners are great. But, there's only so many sofas and chairs that you can perfectly point to the television or projector screen. If you need more seating, get swivel chairs. These chairs allow people to spin around in any direction they want. They can find their own comfortable angle to watch the movie in. Swivel seats are perfect for Netflix nights with that special someone as they also double up as cozy cuddle seats. 
Invest in a projector
The bigger the television size, the greater the price. If you are looking to upgrade your movie screen size, don't just look at televisions. Look at projectors too! Projectors come in a wide variety of quality variations and can give you screen sizes as large as 100 inches. They can get really expensive if you want the high end stuff though. But, only a projector can give you an experience that is closest to what you enjoy in the movies.
Throw in video game consoles
Make your movie room a game room by getting a console system. A Playstation or the latest xBox will hook up to both televisions and projectors and can be a great alternative to movie nights when you are in the mood for something different. Besides FPS games or fantasy games, there are also games like Wii where the whole family can get in on the action, engaging in a workout as well! 
App controlled lighting
Did you know that you can now buy LED lights that will allow you to control colour and temperature through an app. Use these to swap out your regular lights and you have the power of mood changes at your fingertips. Romantic movie? How about some red? Need ambient lighting? How about some amber blue. Changing light colours is as easy as checking your messages!