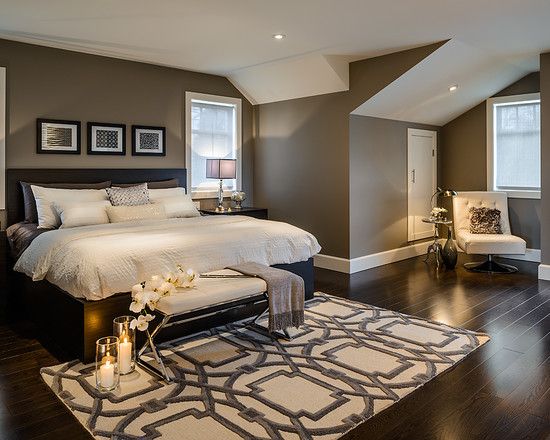 For many people, they feel as if they never get enough sleep and moreover, the quality of sleep they do manage to get is often disturbed and restless.
Fortunately, however, there is one thing you can do to combat this feeling and actually start to get enough sleep each and every night, in terms of both duration and quality. With this in mind, continue reading to discover four ways to turn your bedroom into a veritable oasis of calm. 
Even for someone who manages to relax and even sleep literally anywhere, when the main light on the ceiling is switched on, nobody can deny that it is certainly harder, or at least takes more time, to fall asleep.
As soon as you go into the bedroom at night to sleep, avoid turning the main light on at all and instead switch a bedside lamp on instead. Ideally, you should invest in a bedside lamp with a dimmer switch and keep the wire within reach whilst you're lying down in bed. 
There is simply no way to overstate how important it is, for both your physical health and more importantly, your emotional wellbeing, to stop treating your smartphone, tablet and laptop computer as an extension of your hand.
Even if you do always have your phone in your hand, either due to the nature of your profession or else because it is the only way to keep up with your impressive social calendar, you must from this day forward ban the use of any such device once you go upstairs to bed. Not only will this decision drastically improve your sleeping pattern, but it will also serve to help reduce fatigue in the mornings and even stop headaches from increasing in severity. 
Turn Your Bedroom into a Minimalist's Paradise
In some instances, it is more than acceptable, especially with a busy schedule and seemingly not enough hours in the day, to have washing piled up in the basket and toys and games strewn across the floor
However, in an effort to get significantly more sleep each and every night and also to help your body relax and regenerate ready for the next day ahead, the less clutter you have in and around your bedroom and sleeping area, the better. Spend time looking into how to declutter your bedroom and enjoy a more relaxed and peaceful night tonight and every night in the future. 
Wax Melts, Candles & Oil Burners
The fourth and final piece of advice for a person who is serious about transforming the environment of their bedroom and sleeping area to a peaceful and tranquil one is to start concentrating on how the room smells.
Recently, candles, wax melts and oil burners have experienced a huge surge in popularity, in people of both genders and all ages, so the availability of reasonably priced yet beautifully scented candles truly knows no bounds.